Metrics measurement can be sync with data from a Google Sheet document in addition to being entered manually.
This integration is one more option on Growth Experiments to optimize a team's experiment process. Bearing in mind that the whole process is customizable.
What does it do?
This integration helps to keep all the team aware of the progress on Objectives and current values of key metrics. Below is a list of Metrics linked to a Google Sheets document:
Monthly Active Users
Monthly orders
Weekly Orders
Where to see it?
All data can be seen in the linked metric, check this example below.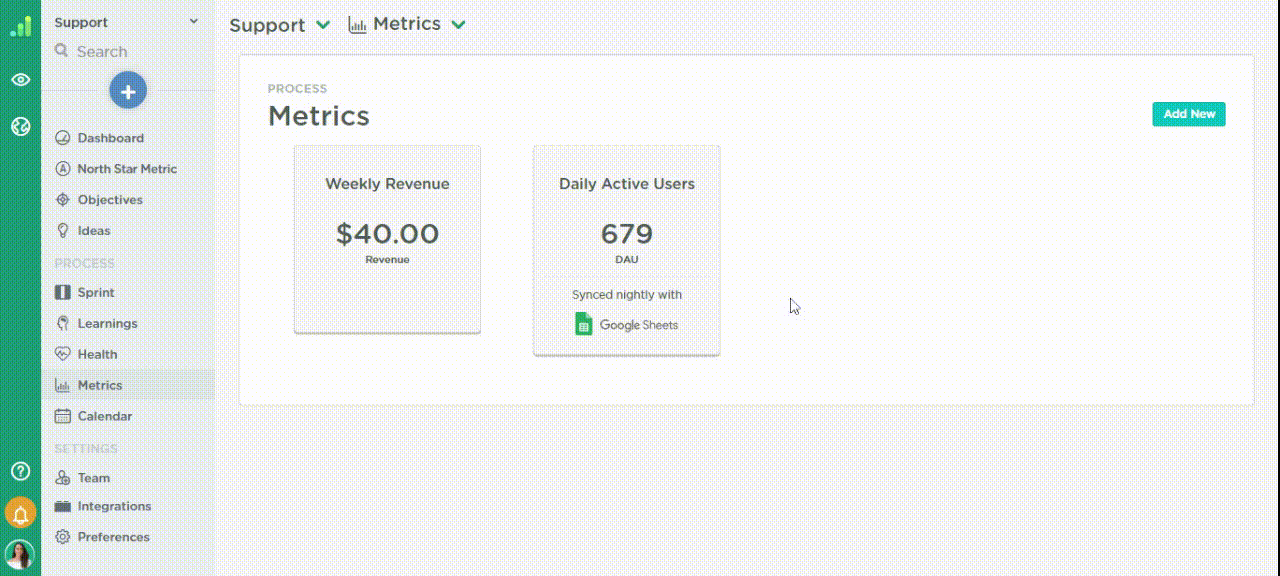 Setting up the integration
It's important to create a Google Sheet or link an existing Google Sheet document with at least (1) a Date column with date measurements of the data point and (2) a numerical column with the value of the measurement. With this in hand, follow the few steps below.
Attention: Make sure to select the same metric that is currently being viewed, otherwise, it won't display the results.
On Growth Experiments, go to the 'Integrations' section. - In the menu.
Look for 'Google Sheets' and click on 'Add integration'.

Select the Metric to link and click on 'Connect'.
Select the Google Spreadsheet to integrate.

Now it's time to allow GrowthHackers to access some Google Account data and to select the Google Sheets document.




Select a sheet, the date, and the value columns of the Google Sheets document.
Then, click on preview.

Here is an example preview of what the Metric data will look like.



Click on 'Link Sheet to Metric'.

Happy Integrating!