The Optimizely platform provides A/B testing and multivariate testing tools, website personalization, and feature toggle capabilities, as well as web content management and digital commerce.
This integration is one more option on Growth Experiments to optimize a team's experiment process. Bearing in mind that the whole process is customizable.
What does it do?


Where to add it to an Idea?

Setting up the integration
What does it do?
This integration can be added to an Idea in Growth Experiment, connecting to a Specific Project and a Specific Test in Optimizely. It will show the variation of data summary, metrics, and the variations screenshots about that specific test experiment - previously selected.
Where to add it to an Idea?
Go to the Idea related to the test you got running in Optimizely
Select the integration
Choose the 'Project' and the 'Experiment'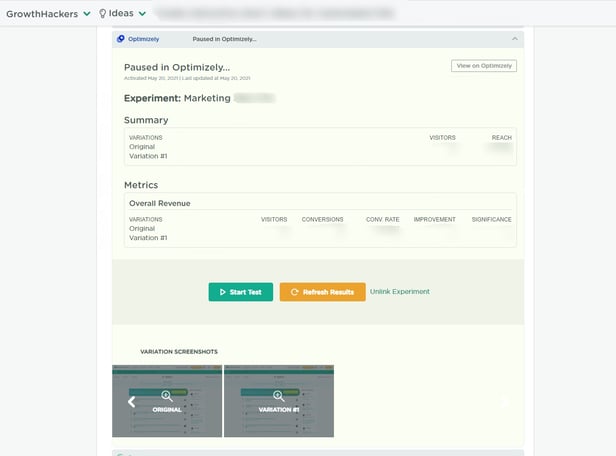 Setting up the integration
On Growth Experiments, go to the 'Integrations' section. - In the menu.
Look for 'Optimizely' and click on 'Add integration'
To connect the Growth Experiments with the Optimizely account, click on 'Connet with Optimizely'.

Now it's time to allow GrowthHackers to access the Optimizaly data and continue.

It's done, now the Workspace is connected with Optimizely.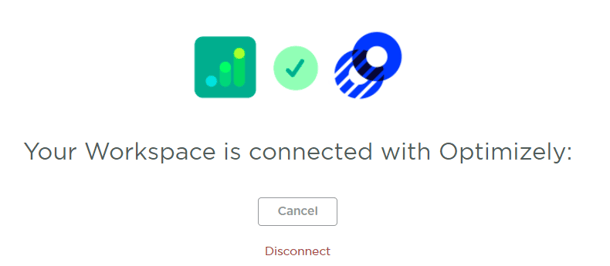 Happy integrating!